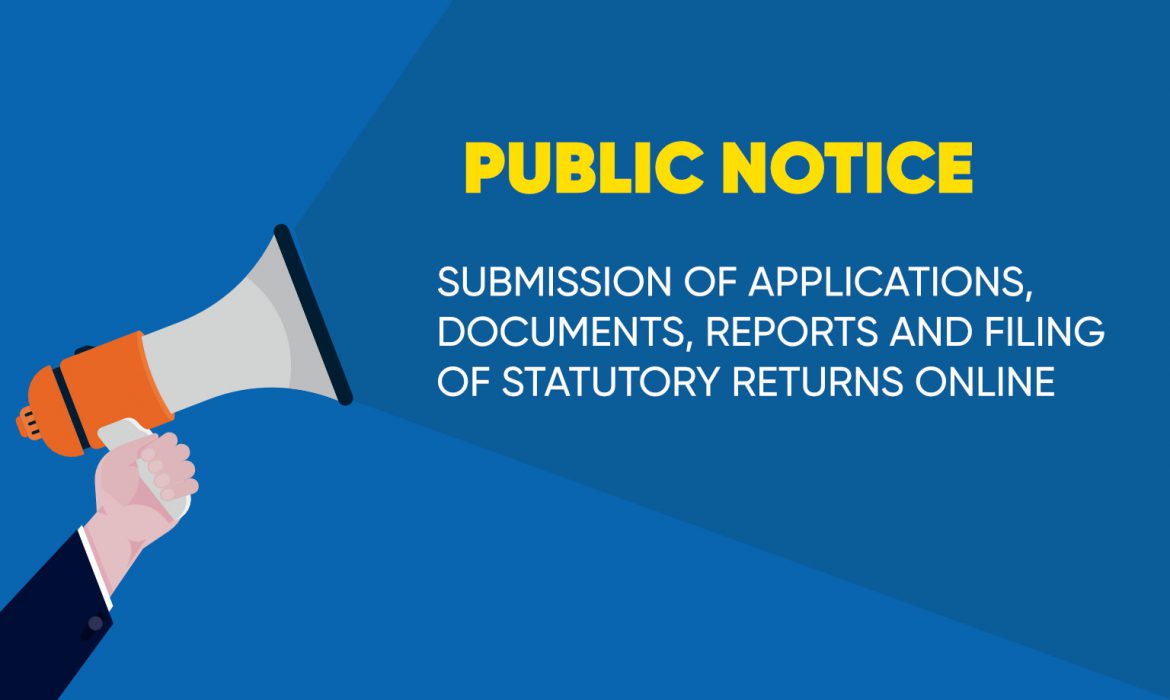 As part of the efforts of the Minerals Commission to expedite the licensing process and generally ensure effective and efficient service delivery, all mining companies and the general public are hereby notified that with effect from 1st November, 2021, the Commission shall no longer ACCEPT any paper-based applications.
Consequently, any application including the renewal for a mineral right (large and small scale), any permit, licence, approval or authorisation that shall be required under the mining laws of Ghana, the registration to provide any mine support service, cartographic and legal searches, the request for any information by any person, the submission of reports, documents or filing of statutory returns by a holder of any mineral right/licence to deal in minerals/ mine support service registration shall be done online.
Furthermore, any request for a meeting by a mining company or response by the Commission to any application or matter shall be done online using the email address of the company or person which is officially registered with the Commission.
The Commission shall accept mobile money transfer for all fees or charges for any application or any service in relation to small scale mining.
As part of the preparation to go fully digital, every holder of a mineral right including a small scale mining licence, a licence to deal in minerals such as the purchase, sale and export of gold or a company/person registered to provide any mine support services, shall submit to the Commission an official email address or addresses.
The email address or addresses shall be used by the holder/company/person to make any request and to submit various applications, data, documents or file any statutory returns/reports as required under the Mining Act and the Regulations.
To enhance issues regarding security and validation of owner representation, the Commission may call the company to validate the email address or addresses. Once we acknowledge the receipt of your email address, we will require you to register by visiting https://sso.revenuedev.org/?returnUrl=https://miningrepository.mincom.gov.gh
The companies or persons that have officially registered sometime in 2020 should check and confirm their registration as per the list by visiting
https://www.mincom.gov.gh/wp-content/uploads/2021/10/Companies-Fully-registered.pdf
Should you wish to add a new email address or expunge previous ones, it should be done by following the steps on how to register on the online portal by visiting our website www.mincom.gov.gh
Please note that a designated or an authorised officer of your company may also come to the Commission for assistance or call +233 (0) 55 444 1710 / +233 (0) 244 694523
MARTIN KWAKU AYISI
CHIEF EXECUTIVE OFFICER, MINERALS COMMISSION