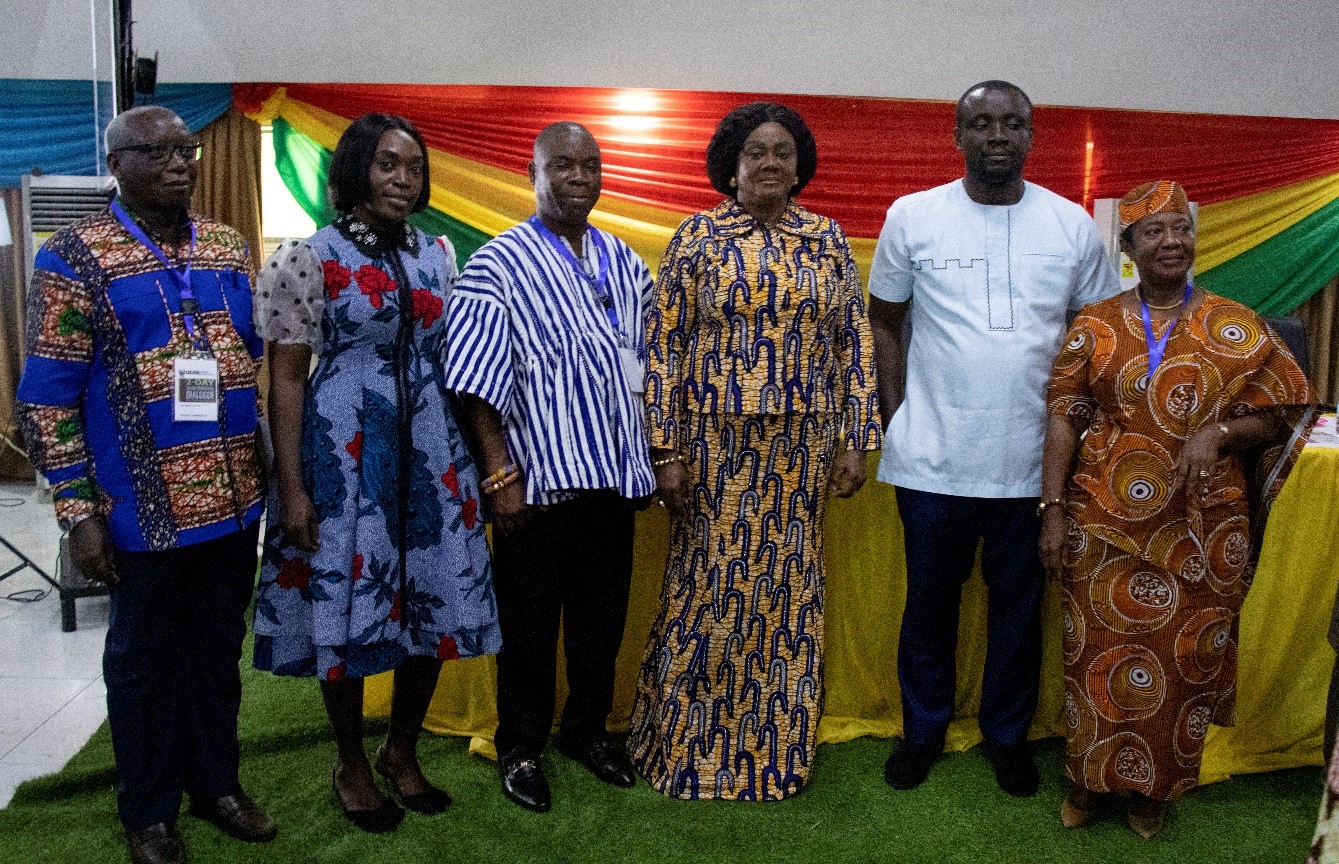 MINCOM BOARD ATTENDS A TWO-DAY DIALOGUE ON SMALL-SCALE MINING
A two-day Transformational Dialogue on Small-Scale Mining was held in Sunyani under the auspices of the School of Mines and Built Environment of the University of Energy and Natural Resources. The theme of the dialogue was "Enhancing multi-stakeholder approaches towards addressing challenges with artisanal and small-scale mining, and institutional dynamics for sustainable practices in Ghana".
The Minerals Commission as part of its drive in bridging the gap between industry and academia was represented at the forum by the Board led by the Chairperson, Hon. Barbara Oteng-Gyasi, and other officials of the Commission. In her remarks, she echoed the efforts and measures put in place in curbing the menace. According to her, the Community Mining Scheme, which is currently operating in some mining communities, is one of the initiatives being implemented to stop the illegal mining. She noted further that, the Commission in collaboration with the Ghana National Association of Small-Scale Miners have been engaging some commercial banks to provide flexible funding scheme for the Small-Scale Miners to enhance their operations.
The Chairperson assured that the Commission study the communique that will be issued at the end of the dialogue and adopt the points that are found feasible. She said, as a regulator, "we are committed to sanitizing the sector and empower the small-scale miners to mine in a responsible way for growth of the industry".
Most of the speakers at the dialogue voiced out their displeasure about the negative impact of the environment because of illegal mining menace across the country and the lack of coordinated approach in dealing with illegal mining in the country.