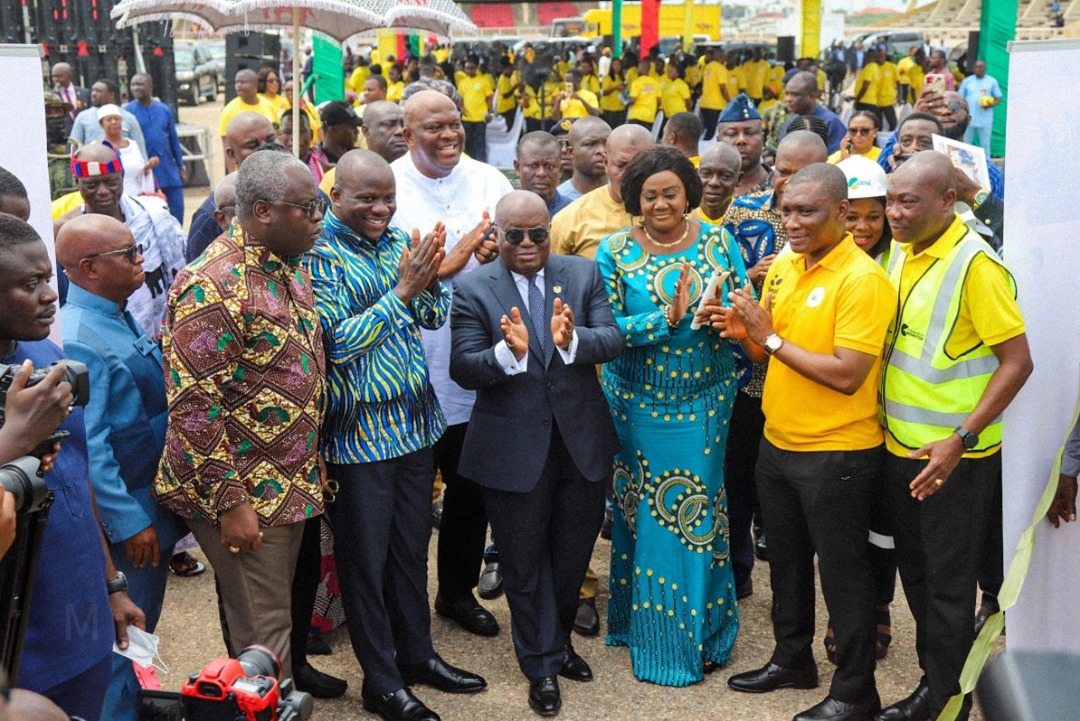 President Commissions 100 Mercury-Free Gold Processing Machines
His Excellency the President, Nana Addo Dankwa Akufo-Addo, on June 6, 2022, commissioned 100 mercury-free gold processing machines for small-scale mining operators as part of Government's efforts at ensuring responsible mining and environmental stewardship.
Commissioning the machines at the Independence Square, Accra, the President was elated that the mercury-free mineral processing technology will assist the small-scale miners to achieve three basic goals: (1) high tonnes per hour processing (2) mercury-free recovery and (3) high gold recovery.
The technology according to the President, "has the capacity to recover 90% plus of gold from the ore, far more than would have been obtained from the traditional method using mercury." He also acknowledged the fact that the processing methods of using this technology will help reduce the pollution of water bodies and the physical environment.
The President assured that his government is not against small-scale mining but rather finding sustainable solution to the old age problem of illegal mining and environmental degradation associated with mining in Ghana.
In his welcome address, the sector minister, Hon. Samuel A. Jinapor (MP) assured of Government's continuous support to the small-scale mining sector. He said "these are few, but many measures to be rolled out by His Excellency, Akuffo Addo's government to help stop the illegal mining menace in the country. He added that the Ministry of Lands and Natural Resources have also facilitated the resourcing of the Inspectorate Division of the Minerals Commission with several logistics and personnel to perform its regulatory functions. The mercury-free gold processor known as Gold Kacha, is an innovation introduced by Commodity Monitor Limited and comes with components comprising; crusher, concentrator, miller, and smelting system.